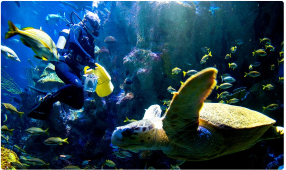 Alright, so you've checked out the Free WordPress Themes and are looking for something with a little more 'pop' to it, right? Maybe something that's a bit more unique compared to what's offered with the freebies? You might be in need of some premium WordPress themes.
What are premium themes? Any WordPress theme that is sold for any price is often classified as a premium theme. Typically premium themes will have unique design aspects, advanced coding features and functionalities, and various other premium services that simply aren't found with free WordPress themes. 
Why would anyone pay for WordPress themes? This question pops up a lot. There are plenty of free themes available that surely everyone can find what they need, right? And these themes are so customizable that it's very easy to make them look unique, right? Well, yes and no. There are some extra levels of service that come with premium themes from reputable designers. These services can include:
Quality Design

– Sure some of the free themes look nice, but are they truly high quality? Are they truly unique? And, more importantly, are they truly in compliance with today's design standards? It's not likely that many free themes meet all of these qualities.

Security

– Premium themes offer an added level of security because their source code is not made available to the general public like with free themes.

Support & Updates – Should any design or security factors need changing, premium themes will often come with necessary updates AND the support needed should you run into any issues during any step of the process.
Best Premium Themes Marketplaces
As with any time you spend money on the internet, you run the risk of getting scammed. We've put together a list of our favorite and most reputable premium theme vendors.
Yes, the same themes site backed by Envato that you also saw listed in our best places for free WordPress themes. These guys and gals know what they're doing when it comes to designing some amazing WordPress themes. They've got an amazing selection to choose from and their post-sale support is one of the reasons that they're a top name in the premium themes industry. 
If you use a big-name hosting company, such as HostGator, then you've probably seen the name MOJO Marketplace thrown around. They're a big repository of user-submitted content that can be purchased. However, they've got very strict standards that must be met before items will get listed in their marketplace. 
They employ professional designers and coders that will go over every line of code for each of these submitted themes with a fine-tooth comb. For some reason, the title of their website still states that they're the best source for themes in 2018, but I promise you that their themes are fresh and new for 2020 and beyond.
Imagine if you could create a WordPress blog without having to go through the trouble of dealing with your own web hosting company. No maintenance, backup, upkeep, or even installation. Think of StudioPress as a hosted WordPress service that gives you the ease of use provided by WordPress.com with the versatility that WordPress.org has available.
StudioPress has got some amazing themes that are entirely unique to their service. If you're reading this article and haven't yet decided on hosting, you may want to see what these guys have got to offer!
Please don't groan and roll your eyes — there really are some great gems at the WordPress.org marketplace! All of the themes there are available for free, but many of the powerful ones have premium upgrades. This is an amazing way to 'try before you buy' which isn't possible with many of the other premium theme services listed above.
In fact, many of the premium services above will list free versions of their themes in the WordPress.org themes marketplace. If you're on the fence about going with free vs. premium themes, then this is where you need to start!
There isn't much of a selection, but we have to list them anyway seeing as they provide the #1 most popular WordPress theme on the market, the DIVI theme. This theme has got many different premium features and customizations, many of which make it seem like an entirely new theme. They've also got a few other premium goodies you can check out as well. 
Having been around since before WordPress even existed, Template Monster has absolutely stood the test of time. Their premium themes aren't too expensive and, for some themes, you have the option to buy exclusive rights to ensure nobody else is using the theme you've got your eye on.