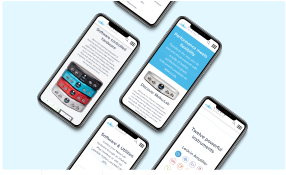 If you're new to the world of WordPress and/or eCommerce and have been doing some research, then you've probably come across the word WooCommerce. But what does that word mean? Is it some kind of software? Is it a monthly service? How does it work with WordPress?
WooCommerce is an extremely powerful plugin that can turn any WordPress-powered site into an eCommerce platform. It doesn't matter if you're a one-man operation trying to sell a single digital download, or if you're a mega supplier looking to sell 10,000 SKUs online, WooCommerce is powerful enough to handle it all!
Overview
There are millions and millions of WordPress-powered websites, blogs, and online stores on the internet. Seriously, we mean A LOT. And of all of those WordPress operations that sell something through their site, 99% of them are using WooCommerce to facilitate the process.
The WooCommerce plugin was purchased by the company that owns and operates WordPress.com in 2015 and since then it has exploded in popularity. To date, there have been nearly 28,000,000 downloads of WooCommerce.
What Can You Do With WooCommerce?
The second you install and activate the free plugin you will have the basic functions needed to sell something on your website. The basic form of the plugin will do A LOT, but there are hundreds of extensions available for even more power and functionality. 
If you want to sell something online than e-commerce has waver options or features available for you to make it happen.
WooCommerce Features
Design – Because WooCommerce was made specifically for WordPress, it integrates seamlessly with most WordPress themes. There are also some WooCommerce-specific themes for those who want a little bit more of a store/shop look.
You Control The Data – Whenever you go with a third-party shopping cart platform, your data is stored on their services. With WooCommerce, you have full control over the data of your store and of your customers and clients.  With upgrades in WordPress Security, you can rest assured your data is safe.  
Adding Products – Adding new products to WooCommerce is ridiculously easy and making different product categories and pages for either of the two is a painless process. Mix that in with permalinks and you've got yourself a nice, SEO-friendly setup.
Unlimited Products

– You can add one product or thousands and thousands of products. Your only limits are from your web hosting provider

Digital/Physical Products

– Selling a digital download? What about an affiliate product? Or maybe you do custom hand-made T-Shirts. There are options to sell products of all types.

Inventory

– For those of you shipping out physical items, your inventory is easily tracked and managed using the in-house WooCommerce inventory control
WooCommerce Shopping Cart – A bulk of the WooCommerce functionality comes from the shopping cart. It's where items to be purchased get added, it's how users checkout and pay. The shopping cart is the backbone of the WooCommerce plugin.
Customizable Checkout

– You have complete control over the checkout process from beginning to end. You fully control the look and feel of everything and you can control other variables like country-specific checkout, or checkout for guests vs. registered users.

Payment Gateways

– WooCommerce out of the box lets you accept checks, COD, bank transfer, or PayPal (which can be used to accept credit cards). There are A LOT of other payment gateways that let you accept payments using more popular services like Stripe, Square, Authorize.net, 2CO, and even Bitcoin.

Automatic Taxes

– With the geolocation features, you can abide by all rules and regulations for your city or state when it comes to taxes all based on where the customer is making their purchase from.
So Many Features! – There are so many features available that it would take thousands and thousands of words to list them all right here for you. The above list paints a good picture of what WooCommerce is all about, but we're going to end this by listing some of our personal favorites:
Currency Defaults and Conversions

Product Variations (ex: clothing sizes or colors)

Shipping Calculations By Destination

Coupons & Discount Codes

Product Reviews

Sales Reports & Analytics
So if you're looking to sell something online .. anything .. you might want to check out WooCommerce from the Plugins section of your WordPress dashboard or read more about WooCommerce from their website.