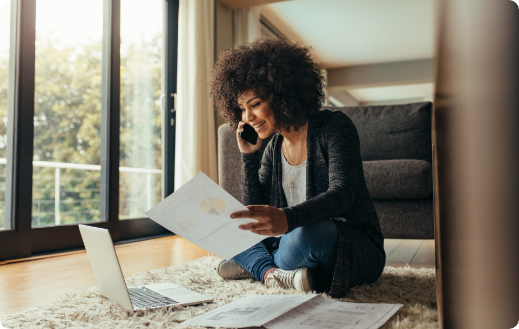 WordPress is the most popular CMS out there, and arguably one of the most popular pieces of web-based software in the world so it's no surprise it's SEO features are above par.  In fact, the numbers show that for every three websites you browse today, one of them will be powered by WordPress.  Very high odds given the multitude of platforms to choose from. 
 There are a variety of reasons as to why WordPress is so widely used: it's free, it's versatile, it's scalable, it's ridiculously customizable, and Google LOVES WordPress-powered sites.
 WordPress sites and blogs tend to rank higher on Google search results thanks to many features available from WordPress right out of the box — or stock — in its most basic form.
 Many of these SEO-friendly features go unnoticed, especially by those that are new to the world of WordPress, and CMS — Content Management Software — in general.
 Here are some of the best reasons WordPress is great for SEO in its purest, out-of-the-box form.
Faster Page Load Times
 If there are two websites that are completely identical in regards to content, as well as on-and-off-page SEO, Google will rank the website that loads the fastest ahead of the slower site. This means speed is extremely important when creating your website, and WordPress developers know this.
 If you are a WordPress user, then your site will tend to have quicker loading times than competitors. For those websites and blogs that are content-heavy, WordPress code has been optimized to process and load content at rapid speeds.
 There are even plugin options like the WP Super Cache plugin that creates optimal speeds to your website. Keep in mind that the load time of your website will also depend on the template and design features you add to your site, but many WordPress themes and plugins are optimized with page speed in mind.
 Check out Google's PageSpeed Insights to see how your website or blog fares in Google's eyes.
Easily Customize Metadata, Headers & Title Tags
 Going with WordPress will not only give you the ability to fully customize your site or blog in ways that you may not even have known were possible, and part of this customization is in the form of easy-to-edit meta tags and title tags.
 Whether it is your landing page or a new blog post, you will be able to create meta descriptions, title tags, and the visual editor makes inserting proper header tags a breeze.
 Each page of your website can be optimized to specific keywords that your potential audience and customers are already searching for. Depending on the type of website you are trying to build there is an option for you to include custom excerpts and add plugins that will bring more traffic to your website through SEO results.
 Note: We will go over SEO-specific WordPress plugins in our second installment of this series.
 When you add relevant keywords to your website page's metadata your website will become more likely to rank for those particular keywords. Since metadata tells search engine crawlers what your website and pages are all about, it is a really vital part of your website's SEO.
Permalinks & Custom URL Structure
 Without Permalinks: yourwebsite.com/post.php?id=8209348209384
With Permalinks: yourwebsite.com/sample-blog-post/
 Your website's permalink is the individual links that will take users to specific pages on your website. On WordPress, it is super simple to edit your website's permalinks that are completely customizable.
 The better your permalink looks, the more likely it can help with your search ranking. Being able to edit an article's permalink so you can plug in specific keywords into the URL can boost its chance to get ranked higher on Google's search results.
 Google loves a good URL structure, especially when it's got some good relevant keywords.
Easy Search Engine Crawling
 Regardless of the incredible content you have on your website, if people can't access it through Google's search results, then you will have to depend on paid advertising or even people physically typing in your URL to access your site. While this isn't impossible, having your website shown in Google, and the search results of other search engines can increase traffic to your site.
 Organic traffic from Google's search results is oftentimes much higher quality than that of traffic from other traffic sources.
 So how do you get your page to show up on Google and other search engine results? They use "spiders" to crawl your website for information. Google then indexes this information based on what it read from your website (and from the metadata we talked about above!) and now knows wherein the search results pages you should show up for various keywords and keyphrases.
 Part of the wonderful behind-the-scenes work with WordPress is how friendly it's built to be with these search engine spiders. Their built-in XML-RPC feature also notifies other spiders and services every time you make a new blog post.
Easily Optimize Images
 Did you know Google likes it when you create content that's nice and visual? If you aren't already using pictures throughout your blog posts, you should start. They are a great way to break up your blog into more readable and interesting sections. Not only are they great for aesthetic reasons but pictures can also be powerful tools for SEO, especially with WordPress.
 WordPress can optimize your images to get better SEO rankings a few different ways. They can allow you to create alternative text for each image you decide to use on your page. What this means is you can edit your picture's description with keywords that will get noticed by search engine crawlers.
 The old HTML days had us typing alt="image keywords" directly into the HTML code every single time we wanted to add alt text to images. Web Development and WordPress development have come a long way since then!
 Additionally, you can optimize the file size of your images to ensure faster load times.
Remember, the faster your pages load, the better Google will rank you!
 Google can't quite read pictures, so it relies on contextual clues and the Alternate Text tags to tell it what these pictures entail. This has played a vital role in SEO for decades and is still just as important to this very day!
WordPress Is Very Beginner Friendly
 WordPress is one of the easiest ways to create a website or a blog if you have limited web design experience. Some of the hardest parts of SEO come from the development side of things, and WordPress eliminates the learning curve and guesswork.
 For those that want an even easier route, going with a professional WordPress Development company is a great way to enjoy the SEO benefits all while taking a completely hands-off approach.
WordPress Gives A Great User Experience
 Your users' experience when they visit your website is very important, which is something WordPress focuses on. Through their limitless options of themes and plugins, they work together to create a professional, attractive, and user-friendly website. This is good news because the more people enjoy being on your page, the more traffic will grow.
 The graphic designers out there will be happy to know that you can even break up a .psd file into your own WordPress theme. There are even .psd to WordPress development companies so you can send them over design and let them do the heavy lifting.
 This is important to remember when you are looking to grow your website's SEO ranking.
 Google will take things into consideration like the average length of time users spend on your page and your typical amount of traffic. Ultimately, the more people like your website, the better SEO ranking you can have.
 Someone talking positively about your website or blog at a different corner of the internet can still affect your search engine rankings. So give your users a good experience!
WordPress Plugins For Enhanced SEO
 There is a myriad of plugins available for WordPress that can boost your SEO and ensure your pages and posts are properly ranked within the search engine results pages.
 But if you've tried to look through the plugins available, you're stuck poring over tens of thousands of plugins. How do you know which is the best (and safest) to use? Stay tuned for our next installment as we go over the best WordPress plugins for SEO.