Project Summary
Ahora is a non-profit organization offering affordable access to trustworthy financial coaches and culturally appropriate services designed to productively teach financial literacy, help guide money management and build self-reliance and financial confidence. Our friends at Hatch130 engaged us to develop their Adobe XD concepts for the new Ahora site into fully responsive HTML code, for integration into Drupal.
XD to HTML
Fully Responsive
Animations & Transitions
Bootstrap Framework
Cross Device & Browser Tested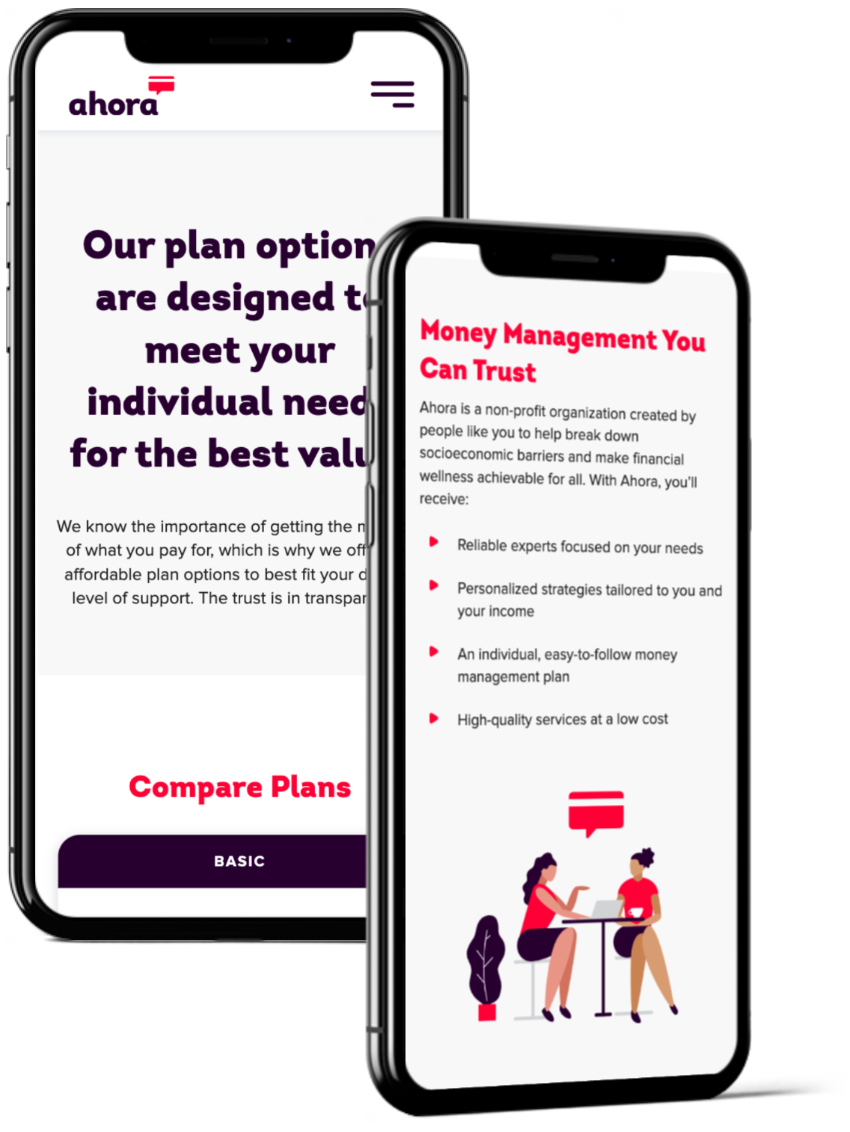 The S9S team have made it easy for us to deliver custom themed WordPress sites for our clients. Always responsive, we know what the status is on every project they handle and deadlines are always met. We trust that there isn't a WordPress project their team can't handle, and depend on them for their quick and quality code.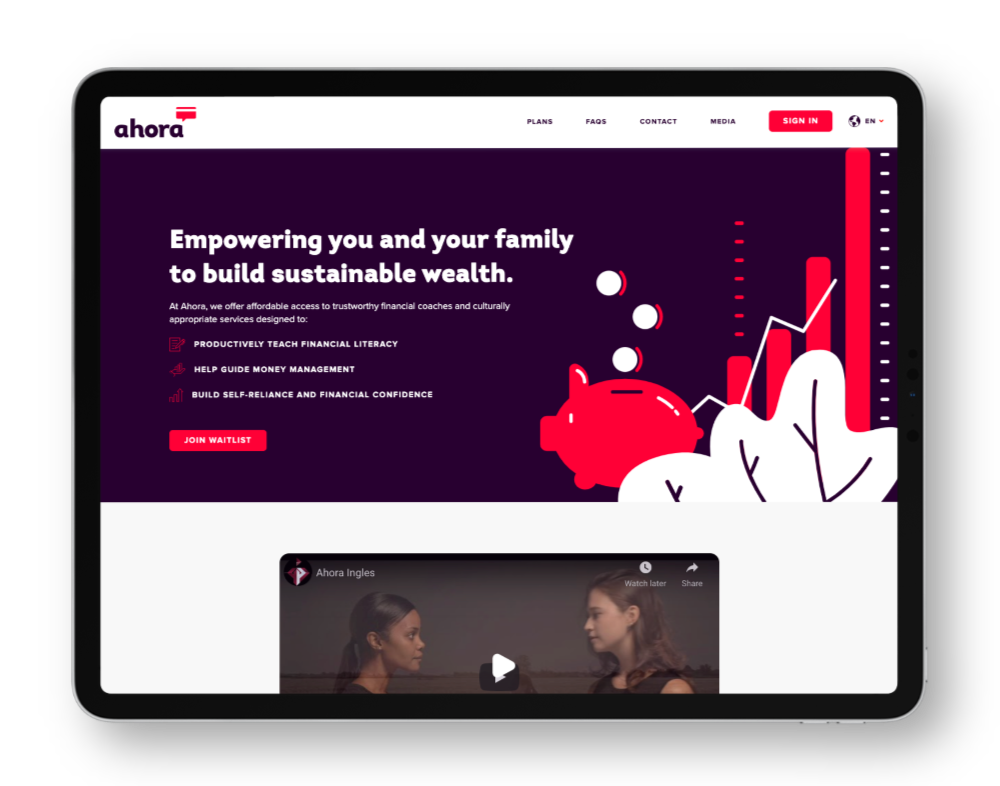 Ready to start your project?